SES2016 Goes Mobile!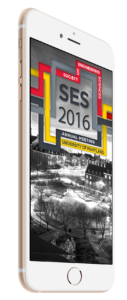 New this year, we are excited to announce that you can follow the SES2016 conference program, search for colleagues, and see when and where tracks are taking place by downloading the SES 2016 Technical Program Mobile App. For complete details, click here.

ON-LINE REGISTRATION IS NOW CLOSED
Online registration is no longer available. ON-SITE registration will be available starting October 2 at the conference venue.
For complete information, and payment options, please visit the Registration page.
SES2016 CONFERENCE PROGRAM NOW AVAILABLE
The complete conference program is available for downloading here. Detailed technical programs of individual symposium are available at the Technical Program page (click the link to individual symposium).
Welcome
The Society of Engineering Science (SES) Technical Meeting is held annually to foster and promote the exchange of ideas and information among the various disciplines of engineering and the fields of physics, chemistry, mathematics, bioengineering, and related scientific and engineering fields.
The 53rd Annual Technical Meeting of the Society of Engineering Science (SES) will be hosted by the University of Maryland (UMD) 2-5 October 2016 at the College Park Marriott Hotel & Conference Center.
UMD is one of the premier research institutions in the United States and in the world, and has longstanding research strengths across a broad array of disciplines, and supports research addressing the most serious global challenges we currently face. UMD places the highest emphasis upon innovation, and our location near the nation's capital, and in the vibrant state of Maryland, infuses everything we do and accomplish as a university, maximizes the impact of our research, offers our students and faculty a wide range of opportunities, and keeps our researchers focused on the most urgent and important global problems.